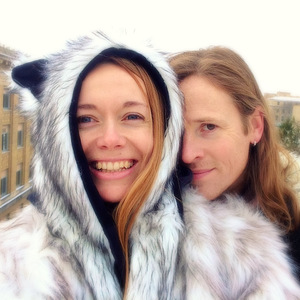 What To Wear
For the Ceremony
Our wedding is not completely formal in the traditional sense. We do not have groomsmen's tuxes and bridesmaid's dresses. If you are in the wedding party or not, we'd love it if you were wearing something nice/dressy on the day of the wedding. We trust your judgement, but you're welcome to ask us if you are unsure. We'd like to particularly encourage you to wear something that you feel really great in and is very much "you".
The Rest of the Weekend
You can be as dressy or casual as you like, but we are in a forest and there will be activities possibly involving frolicking. And have I mentioned that there is a hot tub? So bring a swimsuit (and maybe an outdoor towel)!